Wardrobe lighting is an often disregarded a part of wardrobe design but it can be a pretty beneficial one. allure up all the sections of your dresser with light fittings interior it. Get a higher visibility, lovely seems and a complete designing by using putting in the kinds of dresser light fittings according to every phase and variations. Right here we're supplying a few ideas on how to mild up your wardrobe..
Wardrobe Strip Lighting
You can try to illuminate your closet interiors by using strip lights underneath the hanging rods or under-roof sections of the wardrobe. Further enhance the features by using sensors for automatically switching on the strip lights.
Wardrobe Rail Lights
Proper lighting helps to create the perfect ambiance in your bedroom by providing illumination with a balanced distribution of lights. Cove lighting is an excellent choice for internal cabinet lighting. See clothes in their true colors by using these on an illuminated clothes rail.
Drawer Lights
Wardrobe can have drawer lights installed which light up as soon as you pull them out. Drawer lights use infrared sensor technology and are an efficient convenience solution when added to your wardrobe design. Use of energy efficient LEDS mean they also last a really long time.
Wardrobe Down lights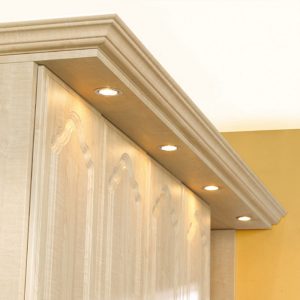 You may light up the outer sections of the wardrobe as well by installing few lights over the wardrobe by creating a false platform. Wardrobe lighting gives a complete look to the wardrobe inside as well as outside sections.
Double the Effect with Mirrors
The right lighting to illuminate the immediate area surrounding your wardrobe is of vital importance, when your wardrobe is a mirrored one. Mirrored wardrobes have a vital advantage in that they make rooms feel more expansive. Using decorative lights around the mirror can further enhance the effect
Depending on your budget, choose different types of lighting accessories to increase the functionality of your wardrobe design. To get the best light for wardrobe you can reach out to Antiques & Decor ..
For more Details
Call: 07034076784, 07046214621
www.antiquesanddecor.com.ng
info@antiquesanddecor.com.ng
admin@antiquesanddecor.com.ng
House 1A, Gbemi-Oluwa Close, Off Sule Abuka Street, Off Opebi Lagos Nigeria
#antiquesanddecor #antiques #wallpanelsolutions #3dwallpanel #antiques #classyinteriors #interiordesign #design #furniture #homedecor #homedesign #interiorandhome